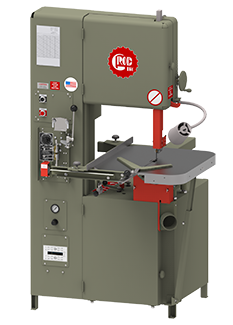 18″ to 36″ Throat Depth
12″ to 20″ Work Height
From the 4V18, to the 4V-36, everyone in our industry knows a Grob band saw.
Their newest machine, the 6V-36 takes no exception to Grob's reputation for reliabilty, durabilty, and service life! The 6V-36 is a 15HP powerhouse model that can tackle your toughest needs. 36×20″ capacity coupled with Infinite Speeds from 20-15,000 FPM from Grob's own 6 speed transmission, it has the ability even to be used as a friction saw.
Popular options:
Miter Gauge
Air Hydraulic Feed
Rip Fence
Circular Cutting Attachment
Blade Welder (also available as stand alone machine)
Contact us today for more information on Grob band saws!