Marvel introduced its new PA360 EPC Dual Post Horizontal Bandsaw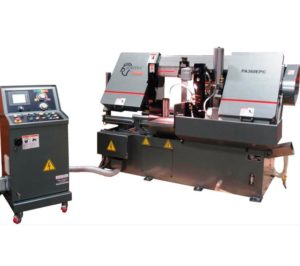 Capacity 14″ x  14″ (360 x 360mm)
Blade Size 1-1/4 x .042 x 14'6
Blade Tension 30,000 PSI
Blade Drive 5 H.P. (3.75kW)
Hydraulic Pump 2 H.P. (.75kW)
This saw features the most advanced cutting enhancements. The rigidity is unsurpassed. Our customers have told us they cannot believe the increase in blade life they are realizing with this machine. Also available in 10" and 16" capacities.
Mt. Penn is an award winning factory authorized full line distributor for Marvel.
MACHINE SALES * BLADES * PARTS * SERVICE * PREVENTIVE MAINTENANCE
Call the sawing experts at Mt. Penn Tool to discuss your specific sawing requirements.