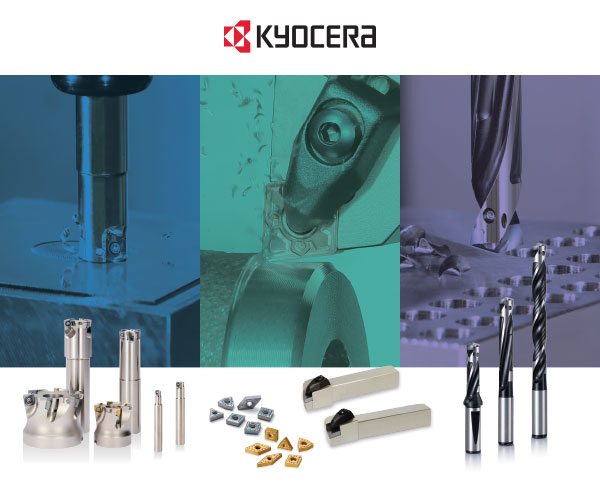 Our 2017 Summer/Fall Promo Pack is now in effect!
Special Offers for Milling, Turning, Drilling and Toolholding, Including…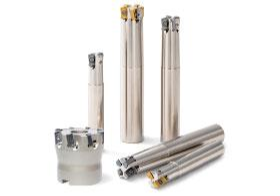 FREE MILLING CUTTERS
Our best deals ever on the MFH-RAPTOR High Feed Milling Series!
MFH-Micro 0.500 – 0.625″ Dia.
MFH-Mini 0.625 – 2.000″ Dia
MFH-Raptor 2.000 – 6.000″ Dia
---
---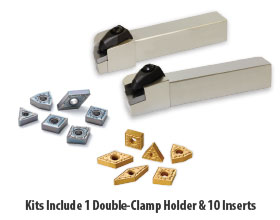 TURNING Solutions
WE/WF cWiper Inserts for Steel Turning
Ceramic Inserts for Roll Turning & HRSAs
Multi-Edge CBN for Hard Turning
Positive Style Turing Kits
GBA Grooving Kits
---
DRILLING Solutions
DRA Magic Drill
Introducing our newest Magic Drill with excellent hole accuracy and low cutting force design.
Low cutting force design improves hole accuracy
Optimal web thickness limits deflection
Fine chip breaking even in deep hole drilling applications
Easy insert replacement without removing screw
Long tool life and stable machining of various workpieces
MEGACOAT NANO grade PR1535 for various materials from steel to stainless steel with the combination of tough substrate and special nano coating.
Drills from .313″ up to 1.004″ drill diameter in 3X, 5X, and 8X drill depth.
Kits include a drill body and ten inserts starting at $249.00. Or buy ten inserts and get a free tool body.
---
DRZ Magic Drill
Stable and efficient drilling with our most popular Magic Drill. Now with up to 5xD inch size linup.
Single insert in both pockets and four cutting edges per insert promotes cost savings and increased efficiency
Molded chipbreaker produces three separate chips for smooth chip evacuation
Inserts available in new MEGACOAT PVD coated carbides for a variety of applications
Able to offset drill and drill into slant workpieces without pre-drilling
Excellent surface finishes
Four cutting edges per insert
Drills from .562″ up to 2″ diameter.
Kits include a (1) Drill Body and (10) Inserts starting at $299.00
---
HOLESHOT DRILLS
Drastically improves production with a patented swept back design enables drilling of stacked plates and welded assemblies.
Drilling diameters from 0.688″ to 4.000″
Flute designs optimized for maximum rigidity and good chip evaucation
WCMX inserts available in new MEGACOAT Grade PR1230
Reduces slug formation
Provides excellent chip control
Drills from 0.688″ to 4.000″
Kits include (1) Drill Body and (10) Inserts.
---
VULCAN Compression End Mills
Unique Compression Design for Routing Composites

Used in the automotive and aerospace industries, composite layer materials are dense and abrasive by nature requiring tools like the VULCAN Compression End Mill to create clean edges and surface finish.
Available 1/4 – 1/2″ Inch Sizes or 6 – 12mm Metric Sizes
Buy 1, Get 1 50% Off (Equal or Lessor Value)
---
It's time for you to save big on tooling.
In 2017 Kyocera Precision Tools is offering brand new ways to advance your productivity while also reducing your tooling costs.  With our wide array of indexable and solid round cutting tools, we strive to be your primary source for high-quality, cost-effecting solutions to all of your metal cutting needs.  Download the brochure below for our latest cost-savings opportunities for milling, turning, drilling, composite routing, and tool holding solutions.